The Original and the best vintage Fiat 500 and Vespa company
Featured Vespa Tour
---
Drive an Italian Icon,
the Vespa
, through beautiful canopied streets, wooded areas with streams and cypress tree lined stretches of road.
You will marvel at the
olive trees and grape vines and feel like you are driving in a postcard
. After a hour of scenic drive, we arrive at our destination, Villa Le Corti, which is a family residence of one of the oldest and most prestigious Italian aristocratic families.
We will tour the Villa Le Corti Winery, learn about the
various types of grapes in the Chianti region, their characteristics, the fermentation process and more
. You will learn about the unique way the cellar was built….underground! Here you will appreciate the beauty of the terracotta olive oil vases and the French oak barrels that deliver the character of the Chianti wines to your palate.
Upon completion of the Winery Tour, we will proceed to the Villa's Cantina where you will experience
tasting
of 3 types of Villa Le Corti wines. We will feast upon a typical 3 course Tuscan meal. Your meal will include a
variety of cold cuts and cheeses, choice of pastas or rice dish, and a dessert.
When lunch has concluded, we will walk through the Villa garden, where you can appreciate
the full 360 degree panoramic view of the campagna.
We will make our way to the Renaissance Villa, where a Villa Le Corti guide will show us various rooms of the 16th Century Villa, discuss the various coats of arms, Roman busts, and view other antiques that will tell the story and traditions of the Corsini family, their link to the Pope, the Vatican and the Trevi Fountain. This villa has been declared a
national monument
. Villa Tour lasts approximately 40 minutes.
At the conclusion of the Villa Tour, we will once again get behind the wheel of our Fiat 500 for the return drive to our Clubhouse.
This will truly be an
experience that will highlight your trip to Tuscany!
** Please be sure to bring your Drivers License and valid credit card.
Interested in a Fiat 500? See our signature vintage Fiat 500 tours!
Maximum 2 people per Vespa, weight limit 400 pounds

The tour starts and ends at our Clubhouse in Via Gherardo Silvani 149 A. For more info see FAQs
Attention : This tour runs on Tuesdays and Thursdays Only
Previous experience riding a scooter is recommended. The Tour Leader reserves the right at his or her absolute discretion to terminate the participation of any rider who is unable to ride the Vespa safely.
---
Time : 11.30 am-5.00 pm
Place : Via Gherardo Silvani 149 A, Firenze
Price : $ 180 per person
Highlights :
Introduction and Safety Briefing of the Vespa
Several photo-op stops with views over olive groves and Chianti Classico vineyards
Full Tour Commentary from an experienced guide
Professional wine tasting
Visit of Villa grounds, Italian gardens, historical residence and ancient wine cellar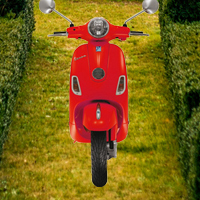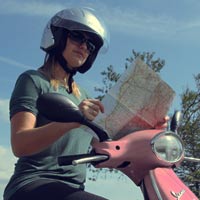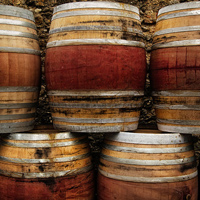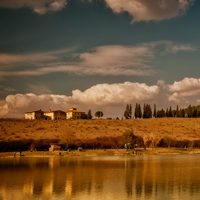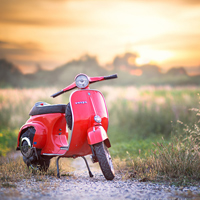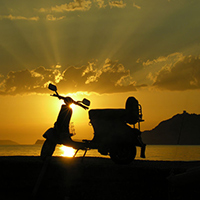 Top