The Original and the best vintage Fiat 500 and Vespa company
Wine Making Fiat 500 Tour
---
Our Wine Making Tour is a
rare and golden opportunity to capture the essence of Tuscan Wine Making
and the heritage that comes with it. Unforgettable is the sensation of holding the burgeoning grapes ripe on the vine as you cut and prepare them for
stomping.
Few words can describe the feeling of
grapes busting beneath your toes.
The texture contrast most certainly will bring a
giggle and a smile to your face.
A picture is worth a thousand words.
Travel to a
bygone era
where the love of the grape only reveals itself through personal touch.
All this beauty comes right after a
scenic drive in our Vintage Fiat 500 through the Chianti countryside
around Florence and will be followed by a
Tuscan picnic lunch
while enjoying the beauty of a 15th century Villa.
Do not miss out on this tour!
Grapes can only be harvested once a year!
If you are in Florence from August 25 to October 5, this is an experience you will cherish!!
** Prerequisites: Driving with Manual Transmission experience, Valid credit card, Valid Drivers License.
If you are not proficient with Manual Transmission, check out our Vespa Tours!
The tour starts and ends at our Clubhouse in Via Gherardo Silvani 149 A. For more info see FAQs
---
Time : 11.30 am-4.30pm
Place : Via Gherardo Silvani 149 A, Firenze
Price : $ 215 per person
Highlights :
Unforgettable drive through the Tuscan hillsides around Florence
Panoramic views while driving through the Tuscan hillsides
Unique Wine Making experience with grape picking and stomping
Tuscan Lunch with Wine Tasting at 15th Century Villa
Use of swimming pool (in season)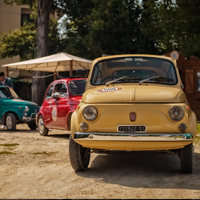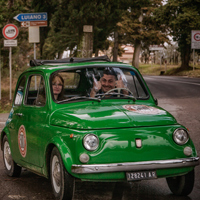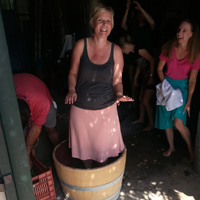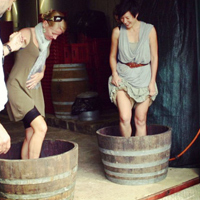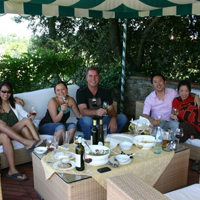 Top