The Original and the best vintage Fiat 500 and Vespa company
Harley Davidson © Motorcycle Tours
Chianti Wine Hills Motorcycle Tour
---
This amazing itinerary will have you driving a Harley-Davidson motorcycle through
the most captivating roads around Florence.
You'll experience the Chianti wine hills,
one of the best motorcycle drives in the world
, an unbelievable
full lunch of Tuscan local produce with meats from the best butcher in Chianti
, award winning wines for you to enjoy and the drive of your dreams through the hills of Tuscany.
This captivating tour will take you on the Tuscan Chianti wine hills in one amazing day of splendid hillside walled roads, unique sceneries, unforgettable food and wine and truly
the best that Tuscany has to offer for the contemporary biker !
We'll meet up at the
local Harley-Davidson dealership
, fit you with the best ride and helmets that H-D has to offer and then go about our adventure. We'll start easy with one of the most inpiring views of Florence from the hills then
venture into Chianti wine heaven for an amazing itinerary though resplendent hills
. At each stop your guide will regale you
with splendid stories of the Italian past and unique local lore.
We have lunch in the
heart of hearts of the Chianti wine region, Panzano,
at the best known restaurant of the area.
On the drive back we are going to be on the same road that the famous "Mille Miglia" vintage car race takes, and you'll soon understand why.
Every curve here is an open curve
, surrounded by golden hills, cypress lined roads, farm houses.
Hug the turns into the most famous motorcycle road of Italy !
Out tour ends back at the Harley-Davidson dealership after a full day out of
pure and unadulterated fun !
This one-day wonder will fill your heart with
Tuscan memories to treasure forever!
---
Length : 9:00 am to 6:00 pm
Place : Via Pratese,99 - 50145 Firenze
Price : $ 465 per person
Highlights :
Rental of a Harley-Davidson motorcycle
Superb lunch of Tuscan meats with wine tasting experience included
The most incredible sights Tuscany has to offer
Walking/shopping/eating/photo breaks at your leisure
Very limited liability Insurance, Drive without worries !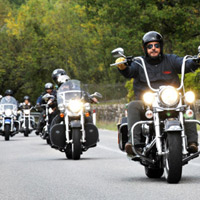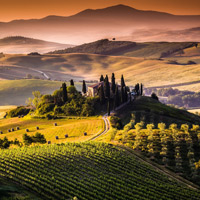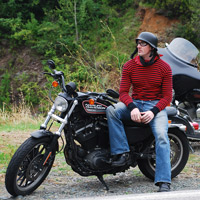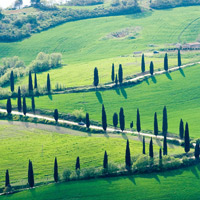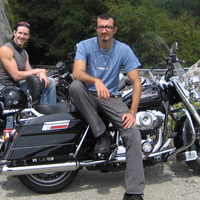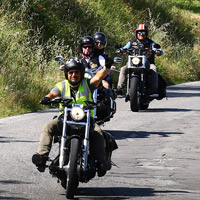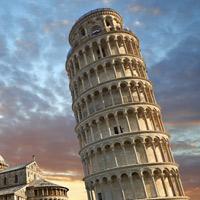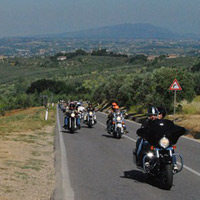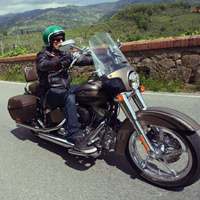 Top