The Original and the best vintage Fiat 500 and Vespa company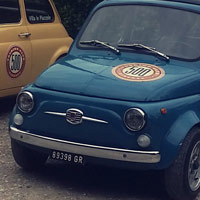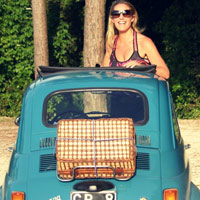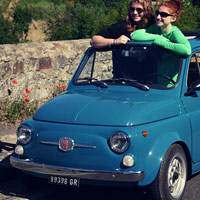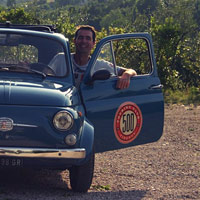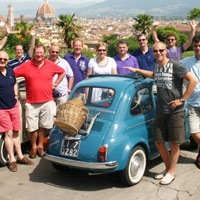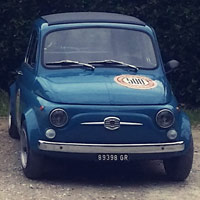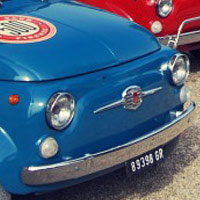 Roberto
Roberto used to be an Abarth racing car in his day!
Low slung with go faster wheel hoods.
Since the removal of his racing engine he has been taking life a little easier, an "F" type he has an enlarged windscreen, and headlight beams made asymmetric to avoid dazzling oncoming traffic.
| | |
| --- | --- |
| Year | 1968 |
| Colour | Ocean Blue |
| Distinguishing Features | Lower, fatter tires, disk brakes, bad boy attitude |
Top