The Original and the best vintage Fiat 500 and Vespa company
Classic Fiat 500 Tour
---
Join us for a breathtaking morning drive through the
pictoresque Chianti hills around Florence!
First we walk you through the paces of mastering the concept of the Double-Clutch driving experience and
the beauty of enjoying an iconic Italian car and lifestyle.
Throughout our
various stops
along the enchanted Tuscan country roadside, your guide regales you with
splendid stories of the Italian past and unique local lore.
The gently curving roads are a joy to drive and each moment is like
driving through a progression of postcards.
No tour would be complete without seeing the
traditional roads lined with cypresses, wild flowers
all around you and the unmistakable classic Italian architecture.
While we call the road we're traveling
"Via Chiantigiana"
you'll just call it
love.
Choose this tour if you want to
warm your heart to the classic Italian lifestyle.
** Prerequisites: Driving with Manual Transmission experience, Valid credit card, Valid Driver's License.
If you are not proficient with Manual Transmission, check out our Vespa Tours!
The tour starts and ends at our Clubhouse in Via Gherardo Silvani 149 A. For more info see FAQs
---
Time : 9.00 am-11.30 am
Place : Via Gherardo Silvani 149 A, Firenze
Price : $ 90 per person
Highlights :
Introduction to the Fiat 500 Driving through Tuscan and Chianti
Full Tour Commentary from an experienced guide
Drive through several small towns
Honk and let people wave at you, feel like an italian movie star!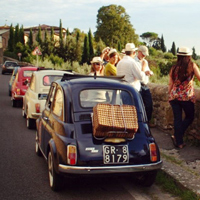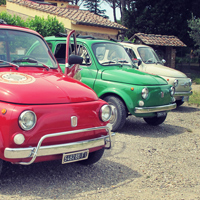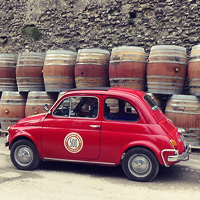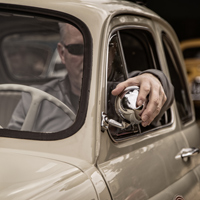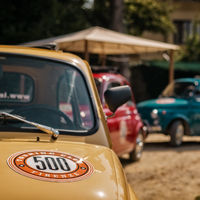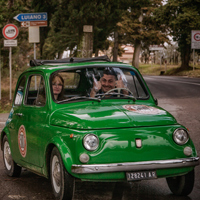 Top