The Original and the best vintage Fiat 500 and Vespa company
Tuscan Picnic Fiat 500 Tour
---
Few events really capture living the Italian lifestyle. Our
authentic Tuscan Picnic with Wine Tasting
is the embodiment of that feeling.
This exclusive opportunity is perfect for families or
anyone wanting to escape the congestion and crowds of the city.
We touch upon the finer elements of the Double-Clutch and the fun of driving these vintage Fiat 500 beauties! Enjoy the crisp and fresh air as
we tour the soft rolling Tuscan hills.
The Renaissance painters choose these landscapes for a reason, and you too will
marvel at their beauty.
After several panoramic stops we wind our way through walled cobblestone streets back to the
15th century Villa
where a picnic with
sumptuous Tuscan delicacies
is laid out for us to enjoy.
Nothing is more relaxing than an afternoon with fabulous Award Winning Wines and authentic Tuscan cuisine.
** Prerequisites: Driving with Manual Transmission experience, Valid credit card, Valid Drivers License.
If you are not proficient with Manual Transmission, check out our Vespa Tours!
The tour starts and ends at our Clubhouse in Via Gherardo Silvani 149 A. For more info see FAQs
---
Time : 11.30 am-4.30 pm
Place : Via Gherardo Silvani 149 A, Firenze
Price : $ 180 per person
Highlights :
Phenomenal views of the hills around Florence
Tuscan lunch with professional Wine Tasting
Splendid picnic in a Renaissance Villa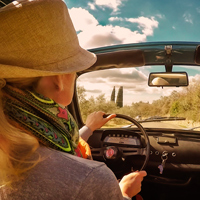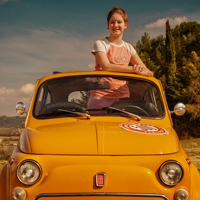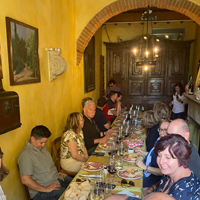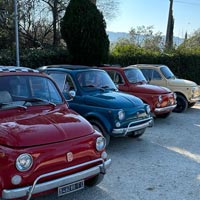 Top