The Original and the best vintage Fiat 500 and Vespa company
Classic Vespa Tour
---
Not all Vespa tours are equal: who you drive with is just as important as where you go.
We have all heard the stories of the aggressive Italian drivers; as safety is our number one priority we have tailored our Vespa tour to allow the open road experience without concern and in maximum comfort.
Join us for a breathtaking morning drive in through the enchanting the Chianti hills around Florence!
Come enjoy a Vespa driving experience and the beauty of the iconic Italian countryside and lifestyle.
Throughout our various stops along the enchanted Tuscan country roadside, your guide regales you with splendid stories of the Italian past and unique local lore. Anyone over 21 can drive a Vespa: if you know how to ride a bicycle driving one of these babies will come naturally !
** Please be sure to bring your Drivers License and valid credit card.
Interested in a Fiat 500? See our signature vintage Fiat 500 tours!
Maximum 2 people per Vespa, weight limit 400 pounds

The tour starts and ends at our Clubhouse in Via Gherardo Silvani 149 A. For more info see FAQs
Previous experience riding a scooter is recommended. The Tour Leader reserves the right at his or her absolute discretion to terminate the participation of any rider who is unable to ride the Vespa safely.
---
Time : 9.00 am-11.30 am
Place : Via Gherardo Silvani 149 A, Firenze
Price : $ 85 per person
Highlights :
Introduction to the beautiful Vespa
Driving through Tuscan and Chianti countryside
Lovely country views over Olive groves and Chianti Classico vineyards
Full Tour Commentary from an experienced guide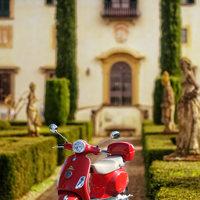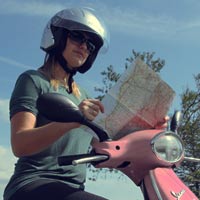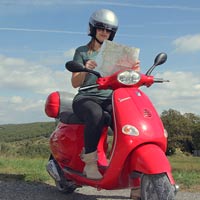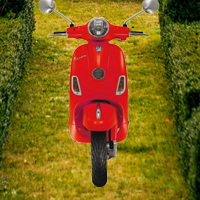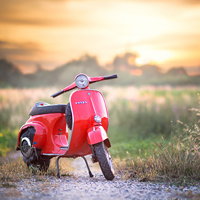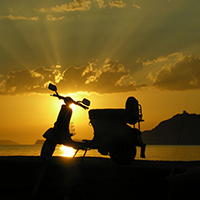 Top